Frequently asked questions
Hip replacement
What are the types of hip replacements
---
There are 2 types of hip replacements.
Cemented: This is used mainly in elderly pateints who also have osteoporosis as well.
Non-Cemented: Mainly used in younger pateints most below 65 years.
---
What is a hip replacement
---
A hip replacement is a surgical procedure that replaces the hip joint with artificial parts (called prostheses).
---
What are the common causes of hip joint deterioration/arthritis?
---
The most common causes of hip joint deterioration are:
Osteoarthritis; This is due to wear and tear of the joint
Inflammatory arthritis (eg, rheumatoid or psoriatic arthritis),
hip disorders of infancy and childhood,
osteonecrosis (avascular necrosis) due to some medications, smoking and alcohol use,
trauma: injuries will damage the joint and if not sorted result in arthritis later.
---
What are the reasons for total hip replacement?
---
Total hip replacement is only considered when you have tried and failed more conservative treatments, yet you continue to have significant pain, stiffness, or problems with the function of your hip.
Total hip replacement may be performed on adults with a deteriorated hip. However, the replacement parts can deteriorate over time, and healthcare providers generally recommend delaying hip replacement until it is absolutely necessary.
---
Alternatives to Hip Replacement
---
While total hip replacement can be helpful under the right circumstances, you should only consider it after a discussion of the risks, benefits, and alternatives with a healthcare provider.
There are non Surgical Treatment options
---
Which are the non surgical alternatives to hip replacement?
---
Nonsurgical treatment methods are initially recommended for people with hip problems due to osteoarthritis or other conditions. Nonsurgical treatments for people with osteoarthritis include:
Weight loss or maintenance of a healthy weight. This helps to reduce the strain on the Knees.

Physical therapy: this helps to increase the range of motion of joints as well as help one to adjust to the arthritic jiont. Ergonomics are taught which will help with activiities of daily living.

Use of an assistive device (such as a cane) helps to reduce the pain and give support to an unstable knee.

Pain-relieving medications

Glucocorticoid (steroid) injection into the joint

Hyaluronidase Injections to the joint.
People with inflammatory arthritis (such as rheumatoid arthritis) may benefit from a treatment regimen of antirheumatic or other medications.
---
---
---
---
Services we offer
Pediatric and Adult Orthopaedics.
---
This service involves the following:
Paediatric orthopaedics involves surgery on childhood conditions like clubfeet, knock knees and bow legs, extra digits, limb deformities resulting from cerebral palsy and complications of limb trauma. Adult orthopaedics includes: management of fractures, limb deformities and other general bone related conditions.
---
Pain Management
---
There are several aspects of pain management: It involves treatment of the following conditions:
Lower back pain Muscular pain Myofascial Pain Joint pain Complex Regional Pain Syndrome. Cancer pain The modalities of treatment include medications, targeted physiotherapy programs, and interventional procedures.
---
Joint Replacement
---
The joint replacement service takes care of patients with arthritis whether or not they require surgery. Our surgeons are trained in both primary and revision total hip replacement and total knee replacement. Primary Joint replacement involves replacement of the following joints: Knee & Hip. Theses could be a full or partial replacement of the components of the joint that are worn out. The types of
the joint replacements offered at our facility include: Hemiarthroplasty: Austin Moore, Bipolar Total Hip Replacement Total Knee Replacement Revision Joint Replacement : These are repeat surgeries for patients who had primary joint replacements because they are loose or worn out due to time.
---
Physiotherapy
---
Physiotherapy is an integral part of management of surgical patients. Physiotherapy services at Machakos Orthopaedics are aimed at: 1. No
n surgical management of conditions: Condition like Arthritis, lower back pain, Inability to walk due to muscle weakness, erogonomic training.
2. Rehabilitation after surgery: Aims to restore range of motion of joints, aid in walking and be independent of caregivers, The main purpose is to restore function so that patients can return back to work early, minimise school interruption and
---
Spine surgery
---
Our spine service takes care of patients who have conditions of the spine whether due to trauma or otherwise. These include among others:
- Spinal deformities
- Spinal injury
- Degenerative disc disease
- Spinal stenosis
---
Rehabilitation equipment
---
We have a wide range of rehabilitation equipment that include: walkers with wheels, walker without wheels, platform walkers, elbow & axillary crutches and wheelchairs.
We sell the items brand new, refurbished equipment and also have an option of renting equipment for short term use. We also buy back used equipment from our patients if they are in good working condition.
---
Rehabilitation aids
---
We sell and rent out rehabilitaiton aids to our clients. We have a wide range of aids that include:
There are options of buying back used rehabilitation aids that are in good working condition. These will be cleaned, decontaminated and resold back to patient who are unable to buy brand new rehabilitation aids.
---
---
Corona Virus - COVID19
What is the Corona Virus
---
Coronaviruses are a large family of viruses that cause illness ranging from the common cold to more severe disease. COVID-19 is the infectious disease caused by the novel coronavirus (SARS- CoV-2). It belongs to the same family of viruses like the SARS, MARS Virus. It's the second time this particular virus has appeared in nature hence the name CoV-2. The name COVID -19 means that it was noted in 2019.
---
How does the virus spread?
---
People can catch COVID-19 from others who have the virus through inhaling small droplets from infected people who cough or sneeze or through touching contaminated surfaces and then touching nose, mouth or eyes. When a person coughs the small particles called droplets are released to the air.
---
What are the symptoms?
---
Most people who become infected experience mild illness and recover, but for some it can be more severe. The symptoms include a combination of: Fever
Cough
Difficulty breathing Muscle Pain
Tiredness
---
How you can protect yourself and others from Infection
---
Avoid close contact with sick people, especially people who are coughing or sneezing. Cough and sneeze in your elbow or in a tissue, NOT your hand. Dispose of the used tissue immediately in a closed bin and wash your hands with soap and water. Avoid touching your eyes, nose and mouth without washing your hands first. Regularly wash your hands with soap and water for at least 20 seconds OR use an alcohol-based disinfectant after coughing/sneezing, before eating and preparing food, after toilet use, after touching surfaces in public places. Practice social distancing: Maintain at least 1 metre distance between yourself and others, especially anyone who is coughing or sneezing. Do not share dishes, drinking glasses, cups, eating utensils, towels, or bedding with other people or pets in your home. After using these items, they should be washed thoroughly with soap and water.
---
What to do if you fall ill?
---
If you have been to an area affected by COVID-19 with risk of exposure OR have been in contact with a person who has COVID-19 AND within 14 days you develop cough, fever, or shortness of breath: Immediately do these 3 things: 1. Stay at home and do not go to work or school. 2. Immediately call the health number of the country you are in for advice (see back); make sure to mention your symptoms, travel history and contacts. If in Kenya currently the goverments has alocated Kenyatta National Hospital- Infection Disease Unit and Mbagathi District Hospital- Infectious disease Unit. The ministry of Health has set up a toll free number 0800721316 . 3. Do not go to the doctor or hospital. You could infect other people on the way. If you need to contact your doctor or visit the emergency service, call in advance; always indicate your symptoms, travel history or contacts.
---
If your work involves travel, what should you do?
---
If you travel to areas with risk of exposure to COVID-19: 1. practice strict hygiene measures 2. maintain social distance as much as possible 3. follow the local health advice. Avoid travelling if you are sick.
---
How are Masks used and where are they applicable?
---
N95 Masks are not recommended as protection from COVID-19 routinely. Healthy people do not need to wear N95 masks unless they care for a person ill with COVID-19. N95 Masks should be reserved for healthcare workers and those who care for ill persons at home. A regular Mask helps to prevent the spread of the Corona Virus because it limits droplet transmission.
Improper use of masks may lead to further spread. Masks are effective only when used in combination with frequent hand-cleaning with soap and water or alcohol-based disinfectant. Here is a link to how to wear a mask properly https://m.facebook.com/story.php?story_fbid=3049613548466768&id=851528578275287
---
If you fall ill while travelling
---
Immediately inform crew and seek medical help early. Avoid, if possible, public transport. If you need to take public transport, maintain at least 1 metre distance from other passengers, if possible. Wash hands with soap and water regularly OR use alcohol-based disinfectant. Follow the advice of the local health authorities. They know best the local epidemiological situation. Follow the advice of the local health authorities. They know best the local epidemiological situation.
---
How to get your workplace ready for COVID-19
---
Keep workplaces clean and hygeinic. Promote regular and through handwashing. Promote use of alchol based disinfectant to sanitise hands. Promote good respiratory hygeine i.e coughing with mouth covered with tissue and immediately discarding the used tissue in a closed bin. Consult national travel advice before going on business travel. Advice those who ares sick to stay home. source: WHO
---
Will I die if I catch the Corona Virus
---
The virus has mortality rate of about 5%. Meaning that of every 1000 people who catch the virus could die. Its also been noted that 80% of people who get infected have mild symptoms & recover in 14 days. Most of the symptoms can be treated with timely medical care Source: John Hopkins Center for Science & Engineering .. 11 March 2020
---
Who is most at risk for CORONA
---
older people are twice as likely to have serious effects of the corona virus. Most coronavirus led illness are are generally mild especially for children and young adults Just over the 2 % cases were under years of age. Of these 3% of them developed severe or very critical disease.
---
How to take care of yourself or a loved one at home during self-isolation
---
You should take many of the same precautions as you would if you were caring for someone with the flu:
Stay in another room or be separated from the person as much as possible. Use a separate bedroom and bathroom, if available.
Make sure that shared spaces in the home have good air flow. Turn on an air conditioner or open a window.
Wash your hands often with soap and water for at least 20 seconds or use an alcohol-based hand sanitizer that contains 60 to 95% alcohol, covering all surfaces of your hands and rubbing them together until they feel dry. Use soap and water if your hands are visibly dirty.
Avoid touching your eyes, nose, and mouth with unwashed hands.
Extra precautions:
Wear a disposable face mask and gloves when you touch or have contact with the person's blood, stool, or body fluids, such as saliva, sputum, nasal mucus, vomit, urine.
Throw out disposable face masks and gloves after using them. Do not reuse.
First remove and throw away gloves. Then, immediately clean your hands with soap and water or alcohol-based hand sanitizer. Next, remove and throw away the face mask, and immediately clean your hands again with soap and water or alcohol-based hand sanitizer.
Immediately remove and wash clothes or bedding that have blood, stool, or body fluids on them.
Wear disposable gloves while handling soiled items and keep soiled items away from your body. Clean your hands immediately after removing your gloves.
You and the person should wear a face mask if you are in the same room.
Do not share household items such as dishes, drinking glasses, cups, eating utensils, towels, bedding, or other items with the person who is sick. After the person uses these items, wash them thoroughly.
Clean all "high-touch" surfaces, such as counters, tabletops, doorknobs, bathroom fixtures, toilets, phones, keyboards, tablets, and bedside tables, every day. Also, clean any surfaces that may have blood, stool, or body fluids on them. Use a household cleaning spray or wipe.
Place all used disposable gloves, face masks, and other contaminated items in a lined container before disposing of them with other household waste. Clean your hands (with soap and water or an alcohol-based hand sanitizer) immediately after handling these items.
---
What treatments are available to treat coronavirus?
---
Currently there is no specific antiviral treatment for COVID-19. However, similar to treatment of any viral infection, these measures can help:
While you don't need to stay in bed, you should get plenty of rest.
Stay well hydrated. Drink plenty of fluids , fruit juice like oranges, dawa ( honey ginger ,lemon) and avoid alcohol.
Take Paracetamol , ibuprofen, to reduce fever and ease aches and pains. Be sure to follow directions. If you are taking any combination cold or flu medicine, keep track of all the ingredients and the doses. For Paracetamol, the total daily dose from all products should not exceed 3,000 milligrams.
---
What's the difference between self-isolation and self-quarantine, and who should consider them?
---
Self-isolation is voluntary isolation at home by those who have or are likely to have COVID-19 and are experiencing mild symptoms of the disease (in contrast to those who are severely ill and may be isolated in a hospital). The purpose of self-isolation is to prevent spread of infection from an infected person to others who are not infected. If possible, the decision to isolate should be based on physician recommendation. If you have tested positive for COVID-19, you should self-isolate. You should strongly consider self-isolation if you:
have been tested for COVID-19 and are awaiting test results
have been exposed to the new coronavirus and are experiencing symptoms consistent with COVID-19 (fever, cough, difficulty breathing), whether or not you have been tested.
You may also consider self-isolation if you have symptoms consistent with COVID-19 (fever, cough, difficulty breathing) but have not had known exposure to the new coronavirus and have not been tested for the virus that causes COVID-19. In this case, it may be reasonable to isolate yourself until your symptoms fully resolve, or until you are able to be tested for COVID-19 and your test comes back negative. Self-quarantine is voluntary quarantine at home by those who may have been exposed to the COVID-19 virus but are not experiencing symptoms associated with COVID-19 (fever, cough, difficulty breathing). The purpose of self-quarantine (as with self-isolation) is to prevent the possible spread of COVID-19. We are still awaiting consistent public health guidance on the question of who should self-quarantine. When possible, the decision to quarantine should be based on physician recommendation. Self-quarantine is reasonable if you are not experiencing symptoms, but have been exposed to the COVID-19 virus.
---
How to use Hand sanitizer
---
Here is a video showing you how to properly use hand sanitizer. Its important to let your hands dry , the alchohol kills germs by dehydrating them.
---
What do I do If My surgery is postponed due to COVID -19. How do I cope
---
Please check our blog post on how to cope during these times and the options available to you on. http://www.machakos-orthopaedics.org/post/what-to-do-if-your-surgery-is-postponed
---
What are the current statistics on COVID-19 pandemic worldwide.
---
To know the extent of the pandemic you can click on the link below to see the statistics per country. https://coronavirus.jhu.edu/map.html At the far left, the countries are arranged according to the countries with the largest number to the least. To see Kenya's statistics scroll down to reach Kenya.
---
---
Physical Therapy Exercises
What type of exerises help with Buttock Pain/ Piriformis syndrome?
---
Piriformis Pain This is an example of the exercises to do when your have buttock pain. If the pain persist , please visit your Pain Specialist or Orthopaedic Surgeon. Piriformis stretch supine:
Lie on the floor with the legs flat. Raise the affected leg and place that foot on the floor outside the opposite knee. Pull the knee of the bent leg directly across the midline of the body using the opposite hand or towel if needed until the stretch is felt. Do not force the knee beyond the stretch or to the floor. Hold stretch for 30 seconds and then slowly return to starting position. Do 3 stretches.
---
What exercises should I do for my wrist or Hand after surgery
---
Wrist and Hand Exercises The aim of surgery is to correct any deformity or fracture that has occured. The most imprortant work is done after surgery / application of the cast to restore your function. This is where physiotherapy comes in. After hand and forearm surgery its important to do exercises that will help to restore your function. Here are 3 exercises that you can do so as to aid your recovery. Your phsiotherapist will give you goals to achieve and will measure your progress during the physitherapy consultation. Also, consistency is often more important than pushing your rep count super high. You will see better results if you practice 10x reps daily than 100 reps only once a week. Your brain needs consistent stimulation to relearn hand motor skills fastest. Finger tip touching: Start with the hand and the fingers outstretched. Touch the tip of each finder with your thumb in succession while keeping each finger flexed. Hold stretch for 30 seconds and then slowly return to starting position. Do 3 stretches. Click on the image below to see how to do this exercise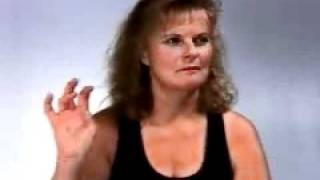 Wrist Deviation: Start with the elbow resting on a table with your hand in a neutral position and the palm facing towards you and your fingers straight. Bend your wrist from side to side and up and down. Do not force your hand. Hold stretch for 30 seconds and then slowly return to starting position. Do a set of 3 . Fist Making : Start with your hands and fingers outstretched. Make a fist by first bending the tip of your fingers, then finally all your figners to make a fist. Return to your the starting position. Hold for the three seconds. Repeat three times. Source: Physioprac https://kendamacanada.com/exercise-fingers-3-methods/ https://www.flintrehab.com/2019/hand-therapy-putty-exercises/
---
---
Querries on Payments
How much is consultation fee
---
The first consultaiton fee is Kes 1500 for the first vist then the second visit it is Kes 800 and from the third Kes 500. This applies to clinic only on Monday and Friday.
---
Do you accept NHIF
---
We currenly dont accept NHIF for outpatient in the clinic. However most of the surgeries are covered under NHIF fully. Once the surgeons decide that you need surgery, you will fill the NHIF preauthorisation form.
---
What forms of Payment do you receive
---
We currently only accept MPESA or Direct Bank Transfer. We are cashless at the moment.
---
Do you accept insurance
---
We currently only accept insurance at our clinics located in Machakos Doctors Plaza only. If you would like to you use your insurance, you can call us for more information.
---
---